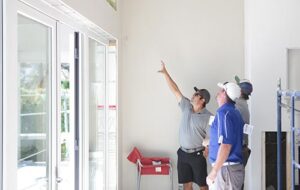 'Tis the season – people are buying, selling and building like crazy. So, if you're considering listing your home, here are a few things you can do to boost your curb and inside appeal!
Seriously Spring Clean – clean your windows (inside and out), dust everything, polish your hardwood floors (or wax depending on the materials), and have your carpets cleaned! If you have pets or children, a deep, thorough cleaning will not only allow for the carpets to look their best, but will get rid of any odors lingering in the carpets and rugs as well.
Tend to Your Lawn & Landscape – prune shrubs and small trees, clean up any leaves, and spring is a great time to fertilize your grass too!
Consider Flowers – adding outdoor flowers that pop against your exterior home colors is a great way to add curb appeal! Red zinnias pop against a neutral home, while yellow daffodils add a splash of warmth.
Don't Forget the Door! – The front door is a buyer's first impression of your home. Make sure it latches properly, doesn't creak, and doesn't let in a draft. Add a new coat of paint or stain, or maybe even consider painting that a new color too! Add in a welcome mat for a home-y vibe.
Repairs & Upkeep – make sure your HVAC system has been serviced, your gutters cleaned, siding inspected, roof checked over.. all of the fun spring tasks we discussed in our previous article!
Let there be LIGHT – open blinds and curtains for natural sunlight to make your home feel airy and bright.
Renovations – needing to upgrade your kitchen, or remodel your living area? Our personnel have the expertise necessary to anticipate and effectively manage the difficulties unique to renovation projects!